Criminal Defense | Family Law | Personal Injury | DUI Attorneys | Drug Possession | Domestic Violence
DUI LAWYER
Serving Vero Beach, Florida - Indian River, Martin, St. Lucie, and Brevard Counties.
Green & Metcalf - Attorneys At Law know that good people make mistakes. We also know that when you're charged with a DUI it can have a negative impact on you, your family, your finances, and your future. That is why our attorneys are here to help and protect you. Once you've been charged, you need to act fast. Our DUI attorneys will do everything in our power to ensure your rights are protected and that your case is properly handled.
DUI OFFENSES & PENALTIES
First Offense
When you are accused of a first offense DUI, the state of Florida can revoke your driving privileges for a period of up to one year. You may also be forced to attend DUI School and/or treatment in order to get your license back after the suspension is over.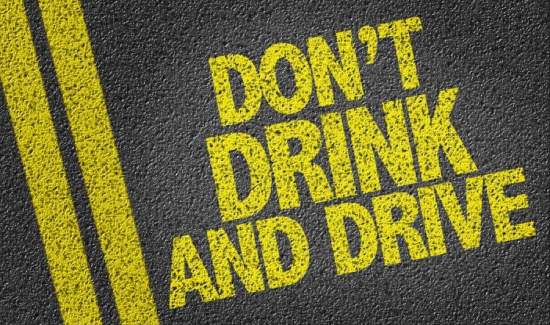 You have only 10 days from the date of your arrest to take part in the administrative review process. If you have a breath or blood reading over .15, you will be required to install an ignition interlock device in your vehicle. A first DUI is punishable by up to 6 months in county jail.
Second Offense
If you have been accused of a second offense DUI within 5 years of your first conviction you could face up to nine months in the county jail and the revocation of your driving privilege for five years.
Third Offense
A Third DUI, the last two convictions within 10 years of each other, is a felony punishable by a fine of up to $5,000.00 and 5 years in prison. A fourth DUI, no matter the dates of the priors, is also a felony and requires a lifetime revocation of your driver's license.
DUI MANSLAUGHTER
DUI MANSLAUGHTER is punishable by up to 15 years in prison and carries a minimum mandatory sentence of 4 years in prison.
We know this is a lot to take in, so please don't worry. When you put your trust in Green & Metcalf - Attorneys At Law, you're in good hands.
We know that you understand how serious a DUI can be and how much it can change your life. When you're stuck and have nowhere to turn, turn to the attorneys at Green & Metcalf - Attorneys At Law. We are here to help you. Our attorneys will meet with you and talk with you about your case so we can make this as painless as possible. You will be defended aggressively, but treated with dignity and respect. We understand the stress and lifelong complications a DUI conviction can cause. So if you've been charged with a DUI and are in need of DUI lawyer, please don't hesitate to give us a call.
WE ARE HAPPY TO PROVIDE YOU WITH A FREE CONSULTATION AND EVALUATION OF YOUR CASE. WE WILL ALSO PROVIDE A CHECKLIST OF ITEMS THAT SHOULD BE TAKEN CARE OF IMMEDIATELY TO REDUCE OR ELIMINATE POTENTIAL DRIVER'S LICENSE SUSPENSIONS.
GREEN & METCALF - ATTORNEYS AT LAW PROVIDE AGGRESSIVE AND EXPERIENCED REPRESENTATION IN THE FOLLOWING AREAS: