Criminal Defense | Family Law | Personal Injury | DUI Attorneys | Drug Possession | Domestic Violence
PERSONAL INJURY ATTORNEY IN VERO BEACH FL
If you are involved in an auto accident in Vero Beach, FL you need a personal injury lawyer with the experience and dedication to follow your case all the way through to trial if necessary. The personal injury attorneys at Green & Metcalf - Attorneys At Law have extensive amount of experience with personal injury law, insurance issues and dealing with the tough insurance companies.
Auto Accident Attorneys, Work Injury Lawyers & More
Immediately after an automobile, job or slip and fall, accident most individuals are overwhelmed by the bombardment of telephone calls, insurance paper work, accident reports, insurance, medical providers and other correspondence that is received after an accident. We are here to help, let our personal injury team guide you through the pitfalls and aggressive insurance companies to resolve your case quickly with an acceptable outcome.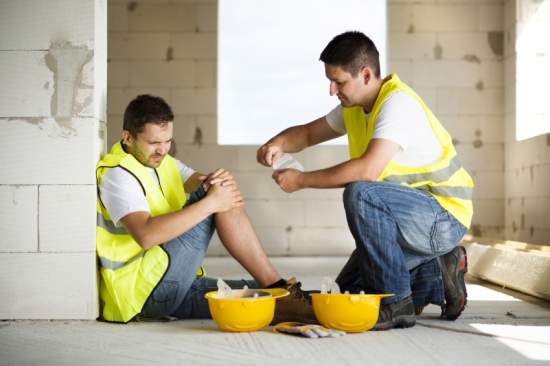 We also represent those injured from defective products or design in automobiles and trucks, such as defective seat belts, tires or gas tanks, slip and fall accidents, dog bites, premise liability, soft tissue injuries and medical negligence or malpractice.
We at Green & Metcalf - Attorneys At Law understand your life can be transformed by a motorcycle crash, auto collision, slip and fall accident, animal attack, or medical malpractice. These unforeseen injuries bring with them unforseen medical expenses that you are unsure of how you will pay. It is never too soon to hire a reputable personal injury law firm, as Florida has a statute of limitations to file a case. We can advise you on all of the legal technicalities that must be met in order for you to receive compensation under Florida law. Contact us today!
WE ARE COMMITTED TO FIGHTING FOR THE RIGHTS OF VICTIMS OF PERSONAL INJURY
The insurance companies have teams of lawyers, adjusters and investigators trying to minimize the amount of money you should be compensated for your injuries. Let the lawyers at Green & Metcalf - Attorneys At Law be your Personal Injury legal champions. Let our expertise, aggressive, "tough", "tightly coiled" team FIGHT FOR YOUR RIGHTS.
Let our personal injury attorneys get you the justice you deserve! If you are in an accident, you can contact us 24 hours a day, 7 days a week.
Our Personal Injury Practice Areas include:
Wrongful Death
Automobile Accidents
Motorcycle Accidents
Products Liability
Construction Accident
Nursing Home Abuse
Insurance Bad Faith
Boating Accidents
Maritime Law
Pedestrian Accidents and Injuries
Premise Liability
Train and Railroad Accidents
Amusement Park Accidents
Airline/Airplane Accidents
Children's Injuries